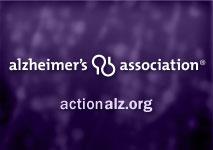 More than 5 million people in the United States have Alzheimer's disease and someone new is added to those ranks every 71 seconds. By 2050 experts predict there will be as many as 16 million Americans living with the disease. There are no survivors and there is no cure.
We are committed to do something in the fight against Alzheimer's - and you can help! On July 24, 2011, We hosted a motorcycle charity ride to Sandy Point Beach Annaoplis MD and asked for donations on behalf of the Alzheimer's Association. We provided food and fun! - and spent a day with friends as we supported a great cause together.
Please check out our event page and email us at ride@dmvcharityride.org. You can even make an online donation at the link below! If you have any questions, you can reach us at info@dmvcharityride.org. You may have missed the ride but you can still donate. We're collecting donations until December 15, 2011, do good and help end Alzheimer's disease.
Sincerely,
DMV Charity Ride Organization
Follow this link to visit DMV Charity Ride Organization's 2011 Charity Event page.
Copy and paste the URL(s) into your browser's address field: http://www.kintera.org/dinnerparty/dmvcharityride?faf=1&elid=4476977169
You can also donate for Alzheimer's directly through the following link